Visit Keuka College
Whether you'd like to come for an individual visit or join us for a large event, you'll find plenty of options below. And if you can't find what you're looking for, just send us an email, shoot us a text, or call us at (315) 325-2011. We're happy to help find a time to accommodate your schedule.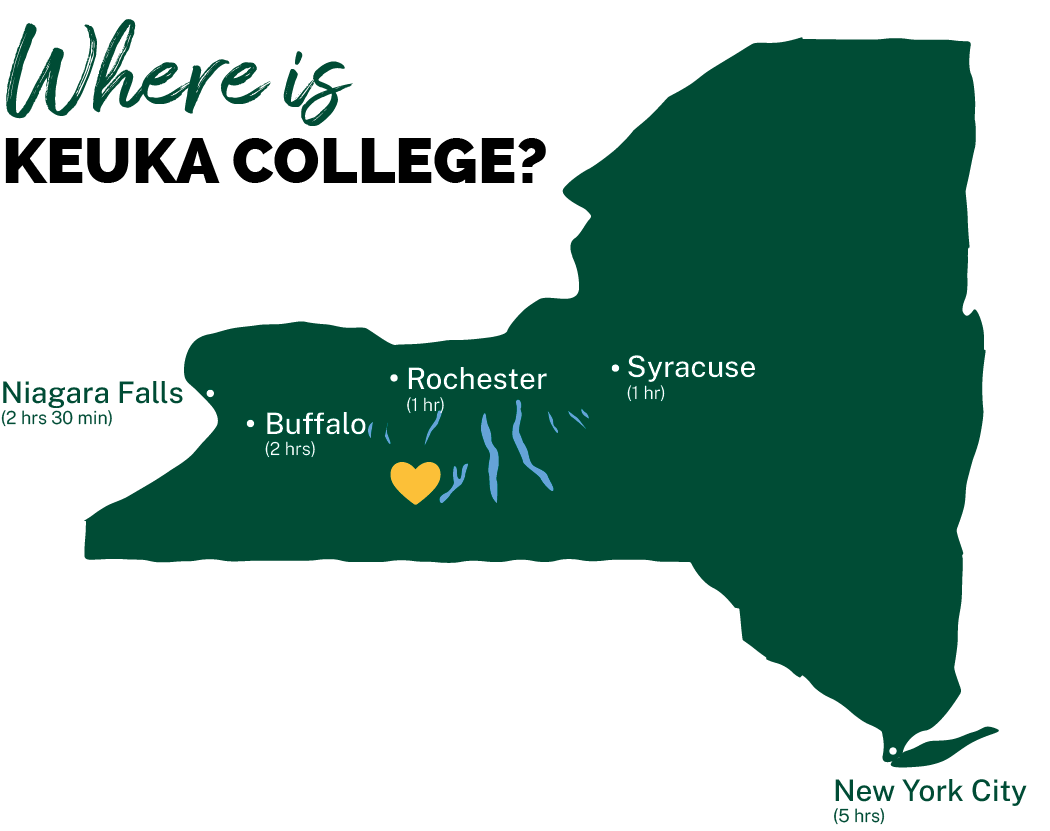 Take a Virtual Tour Now
Can't wait to see Keuka College for yourself? Spend a few minutes taking a student-led virtual tour. You'll be able to see academic buildings, residence halls, fun attractions near campus, and so much more!